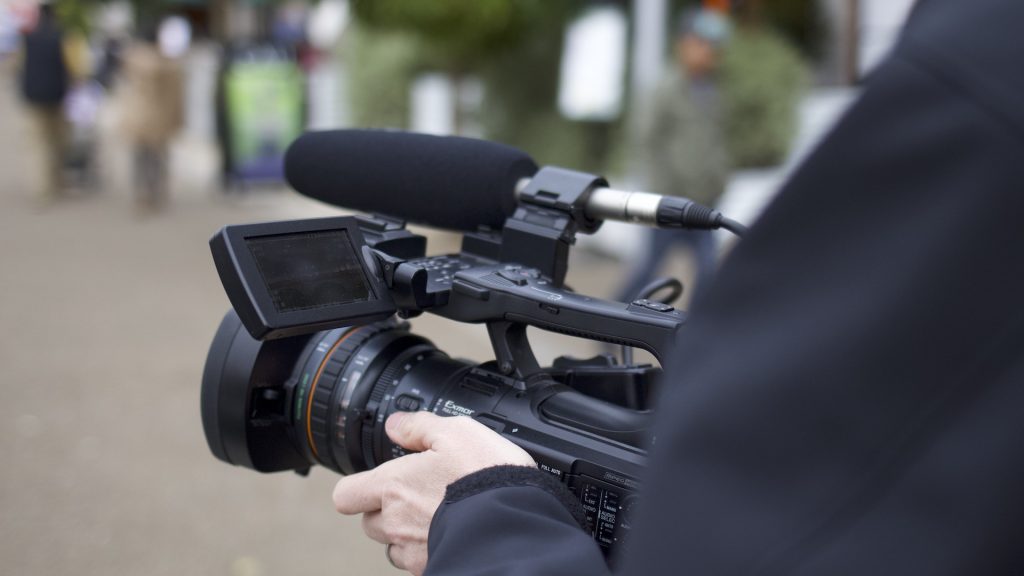 The global pandemic has restricted live events and filming. But Interviews and pieces to camera are still the cornerstone of programmes and corporate video.
Online video calling services are good, but can't fully replace a professional interview.
So that we can provide face to face filming in the current conditions, we have put together two new video packages.
These are designed to minimise the risks from COVID-19, but still allow interviewees or presenters to appear on camera, in person.
To do this we have:
picked a venue that is large enough for social distancing and flexible enough to allow different set-ups
designed a single-person production workflow, reducing the numbers on set
provided links for communications teams and others to view the production remotely
undertaken industry-recognised training in COVID compliance measures
put in place strict procedures for cleaning equipment and the venue
limited bookings to two a week, so there is 72 hours between each client's shoot
Our set up includes
Two 4K video cameras
Sound recording, via a boomed mic (no lavalier or handheld mics)
Lighting
Backdrops as required
The costs for these filming packages are:
Half day: £625
Full day: £875
The above prices include the location hire and parking, we are located in SW London.
Footage can be supplied as .mov files uploaded to the client's servers, or edited. Editing starts at £400 a day.
If you would like to find out more about the service please email stephen.pritchard@ensmedia.co.uk or call 0207 099 4862 and we will call you back.
Note all costs exclude VAT at the current UK rate.